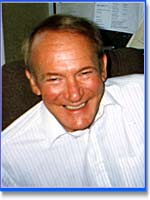 The stations Mangager was Roy Corlett, previously from BB Radio Merseyside.
Mike Gibbons was the Programme Organiser and one of the youngest people to hold such a post.
Trevor Reid came from local Newspapers as the News Editor, and Paul Gibson was the Engineer in Charge. He had worked at BBC Radio Birmingham , and BBC Bangor, and also fitted out other Radio Stations in the South West of England.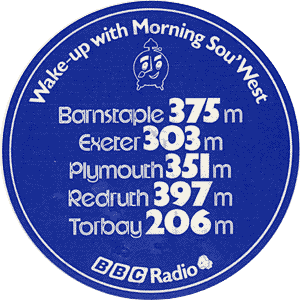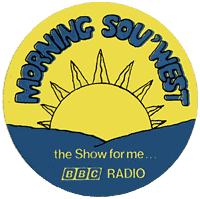 MORNING SOU'WEST - the BBC's Radio 4 local service priorv to Radio Devon starting and using the Radio 4 MW transmitters.
Several BBC staff working for the Radio 4 programmes joined the new local Radio Station or Devon, and also the sister station Radio Cornwall which began at the same time.
Producer Ian Philips, and Presenter Douglas Mounce, Sports Presenter Ross Salmon #, and Presenter Irene Malice joined Devon, and names such as Chris Blount, and Guy Slater were at Radio Cornwall in Truro.